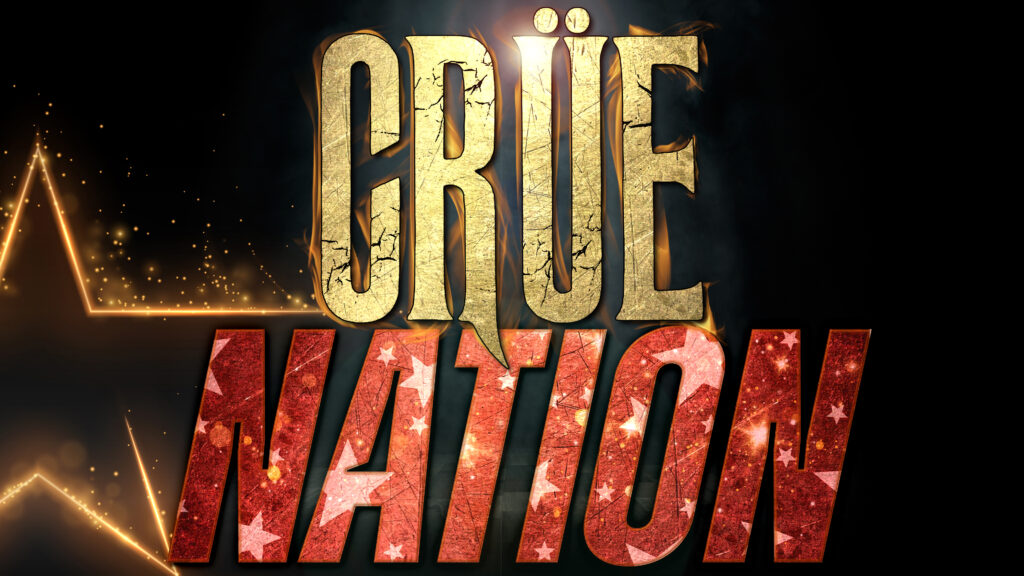 Crüe Nation, hailing from Kansas City, KS performs tribute to the #1 Bad Boys of Rock, Motley Crue. The tribute is fronted by John "Jay" Holliday (Vince Neil) who belts out precise vocal release. His range, tone and stage presence puts him in the limelight with audiences quickly.
Combined with the incredible guitar riffs of Ryan Repking (Mick Mars), the thunder of David Gray (Nikki Sixx) on bass and tight rhythms with just the right amount of unpredictability that made Tommy Lee famous, Olly Oliver (Tommy Lee) on drums.
While relative new comers with two (2) years of performances under their belt, Crüe Nation places passion into their tribute that is immediately picked up by the audience. Everyone is standing and open areas are packed with persons dancing to the widely recognized music. Crüe Nation makes sure crowd interaction is at a peak at each performance.
Bring on the "GIRLS, GIRLS, GIRLS"! They might have "10 Seconds to Love".
Strongly rooted in the Midwest, but opening up 2023 to national touring, Crüe Nation powerfully DELIVERS the choice choruses, larger than life riffs and raw energy that precisely parallels Motley Crue's styling that launched their careers in the 80s.

---
---
Demo
Social Media Presence
Facebook:
https://www.facebook.com/CrueNation1/
YouTube Channel
https://www.youtube.com/channel/UC-az5scAcLYoNsVWEOUDeKQ
---
---
Setlist
Dr. Feelgood
Too Fast For Love
Wild Side
Too Young to Fall In Love
Looks That Kill
Helter Skelter
Red Hot
Shout At The Devil
Don't Go Away Mad
Ten Second To Love
Without You
Home Sweet Home
Same Ol' Situation (S.O.S.)
Smokin' In The Boys Room
Live Wire
Girls, Girls, Girls
Kickstart My Heart
---
Past Performances
Worth Harley Davidson Bike Show – Kansas City, MO
Outlaw Harley Davidson Bike Rally – Blue Springs, MO
R after S Rodeo and Music Festival – Lee's Summit, MO
Panorama Days Festival – Panora, IA
Grand Island Heritage Days – Grand Island, NE
Rosebud's 6th Annual Bike Fest – Junction City, KS
Ottawa Munical Auditorium – Ottawa, KS
VIVO Live Music Hall – Overland Park, KS
The Ritz of Shawnee – Shawnee, OK
Gilley's of Dallas – Dallas, TX
Red, White and Blue Music Festival – Lead Hill, AR
Freedom for Road Riders MO #2 – Macon, MO
Felix Grundy Festival – Grundy Center, IA
Chrome Horse Live Music Venue – Cedar Rapids, IA
The Kingdom Live – Overland Park, KS
Tomorrow's Music Center – Junction City, KS
Marshall 80s Block Party – Marshall, MO
Harrah's VooDoo Lounge – Kansas City, MO
---
2023 Tour Dates will be announced on January 1, 2023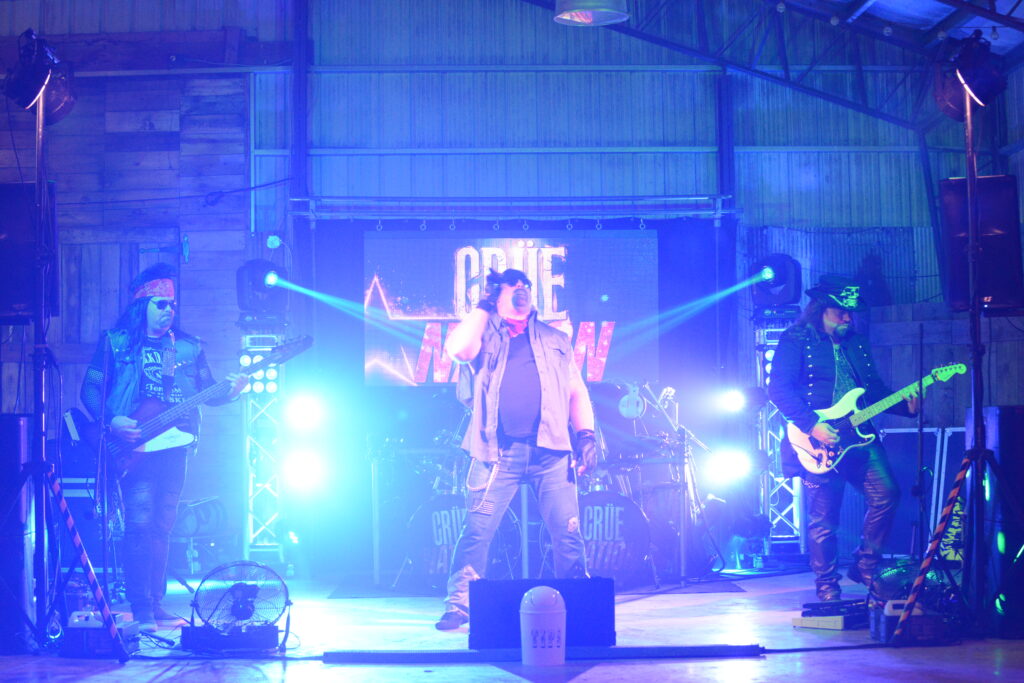 ---
Testimonials
Sounds better than the Real Crue!
These boys can ROCK IT!!!!
You guys killed it on stage and I thank you very much. Will be inviting you guys back real soon!
They were responsible and professional in all of our interactions. Everyone was extremely impressed with the band. They made the party SO FUN – everyone had a blast and wanted their information for future party needs! I would highly recommend them if you like Motley Crue. They made the party AMAZING. I can't say enough great things about them. We didn't know what to expect and were BLOWN AWAY!
These guys put on a hell of a show. They sounded great and everyone loved them. We had them outside and it was very warm. But they didn't complain and rocked as hard as they could.
Super fun performance and professional group of guys! We had the largest crowd ever for our yearly event. The crowd showed up and most stayed until the end. Thank you!
They could not have been better! So talented and the music and costumes were the best! Great to work with and would love to hire them again in the future!