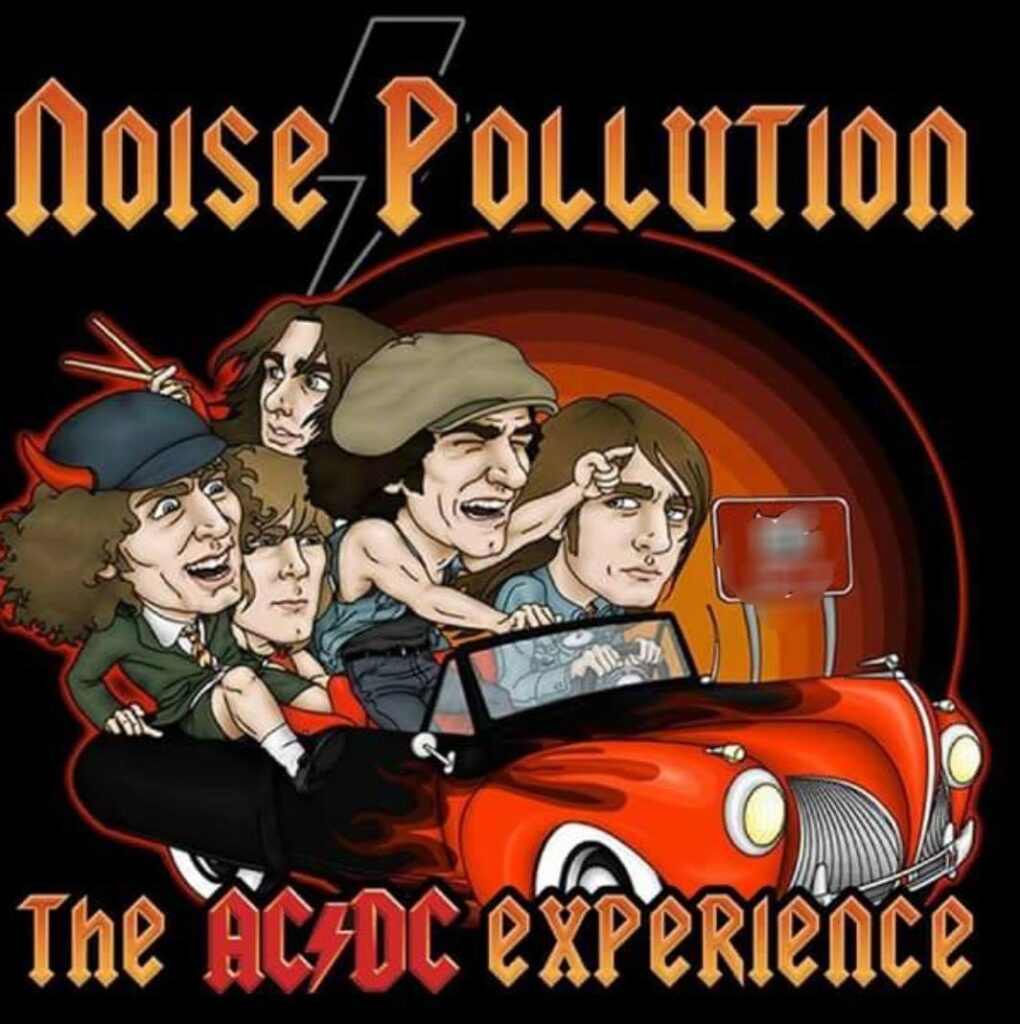 Some things in life just keep giving year after year. In the rock n' roll world, it is the music of AC/DC. From the early days with Bon Scott to the modern era with Brian Johnson, AC/DC delivers the goods. Pure and simple.
Noise Pollution pays tribute to the Aussie heavy weights of rock n' roll. Noise Pollution delivers an amazing replication of the AC/DC concert experience from both the Bon Scott and Brian Johnson periods.
Noise Pollution presents a chronological look into the music of AC/DC. Because of the monumental nature of AC/DC vocals and guitar work, this is a rare and impressive accomplishment.
Noise Pollution has performed for hundreds of thousands of AC/DC fans throughout North and South America guiding audiences through an unforgettable AC/DC experience.
Calendar
Changes to embedded calendars are causing challenges right now. Visit Noise Pollution on Facebook until this can be resolved.